Visit to Kildare by University College Dublin's Archaeological Society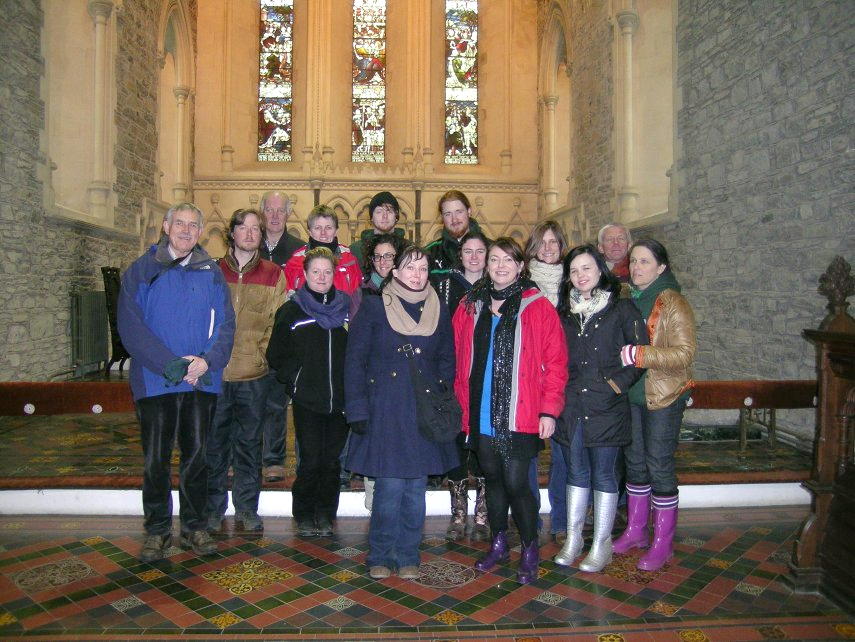 KAS President Con Manning with group at St. Brigid's Cathedral, Kildare
We were pleased to welcome members of the UCD Archaeological Society on their visit to County Kildare on Saturday 23rd March.  They travelled by coach from Dublin and CKAS President Con Manning  who was their guide for the day joined them en route.
The first stop was at Moone to visit the High Cross, before going on to Killeen Cormac, Colbinstown, where Con explained the history of this early ecclesiastical site which is most famous for its ogham stones.  The last stop of the morning was at Old Kilcullen.
We enjoyed our lunch break at the Silken Thomas in Kildare, after which we visited St Brigid's Cathedral by courtesy of the Dean, The Very Revd Dr John Marsden.  First Con guided the group around the monuments outside the Cathedral, including the external aspects of the round tower, then everyone moved into the Cathedral where Con described the attributes and significance of the collection of monuments and stone carvings there.  The highlight of these was the Tomb Chest of Bishop Walter Wellesley which was originally at Great Connell Abbey, and for its own safety was moved in 1971 to St Brigid's Cathedral by the County Kildare Archaeological Society, to be reconstructed in the south transept.
We travelled to the Little Curragh and had a muddy walk across the sward in bitterly cold weather to view two Barrows in the vicinity of Cill Dara Golf Club.  Unfortunately there was no time to walk as far as the intriguing row of eight small parallel mounds close to Moore's Bridge, which to date remain unexplored and little is known about them.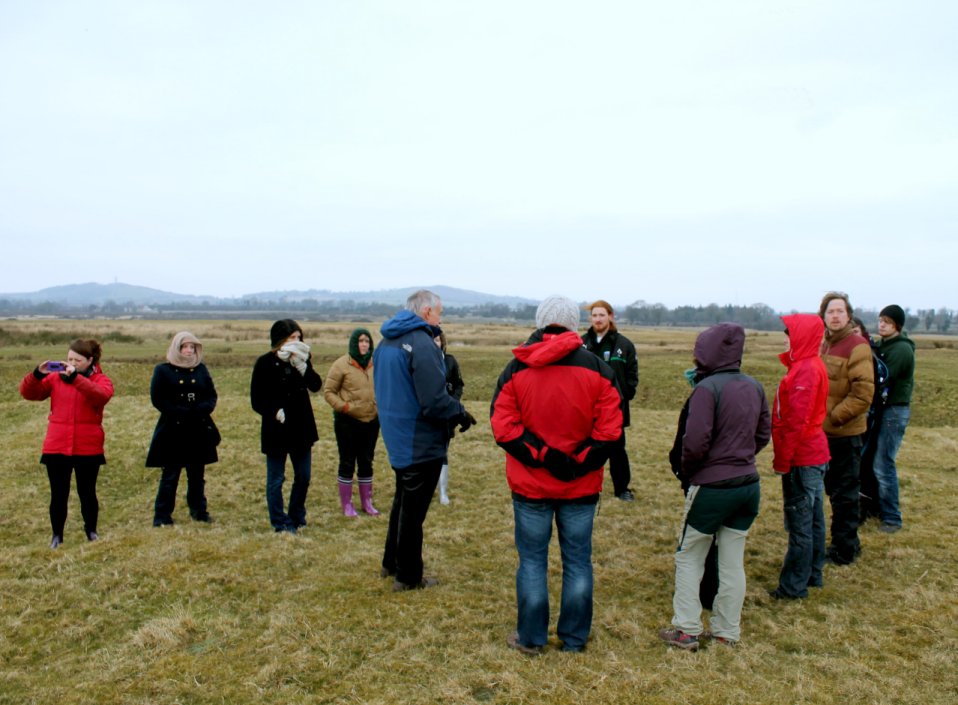 Group at the Little Curragh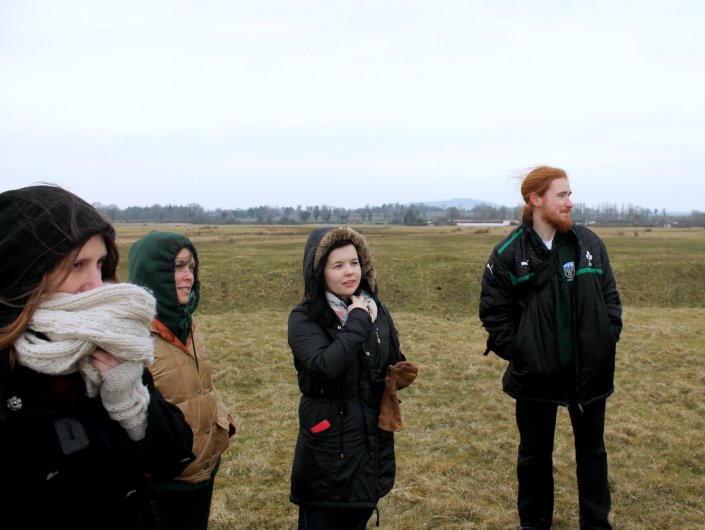 Brrr!
After a full and interesting day the group returned to Dublin in the firm knowledge that there is a fascinating selection of features in County Kildare which are worthy of future academic research.
Members of the UCD Archaeological Society were invited to return to County Kildare during Heritage Week to join the Kildare Archaeological Society for its visit to the Royal Site of Dún Ailinne, just south of Kilcullen, on Sunday 25th August.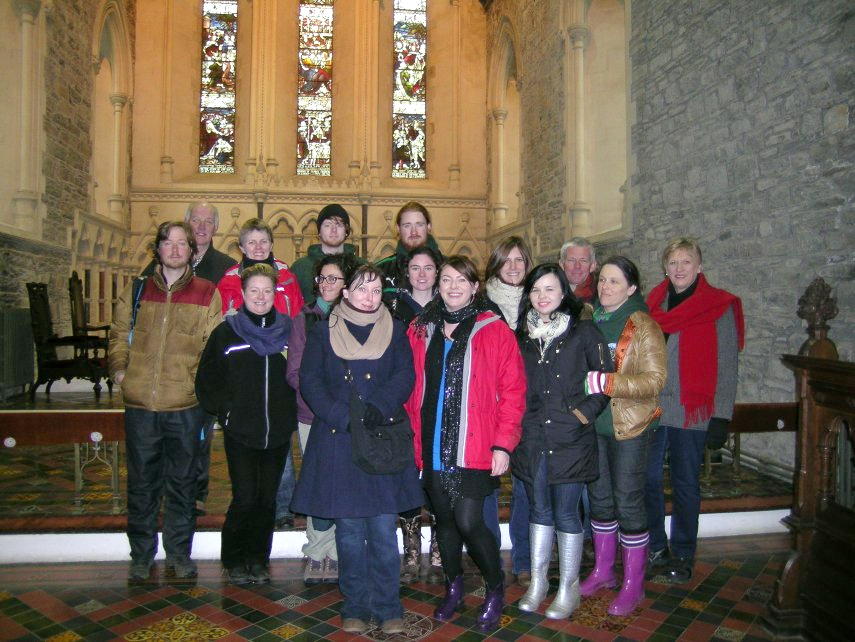 KAS Hon Sec Elizabeth Connelly with group at St. Brigid's Cathedral, Kildare
Report by Elizabeth Connelly, Co. Kildare Archaeological Society
Photographs by John Dolan, UCD Archaeological Society