Annual Excursion 2014 – Fore, Co. Westmeath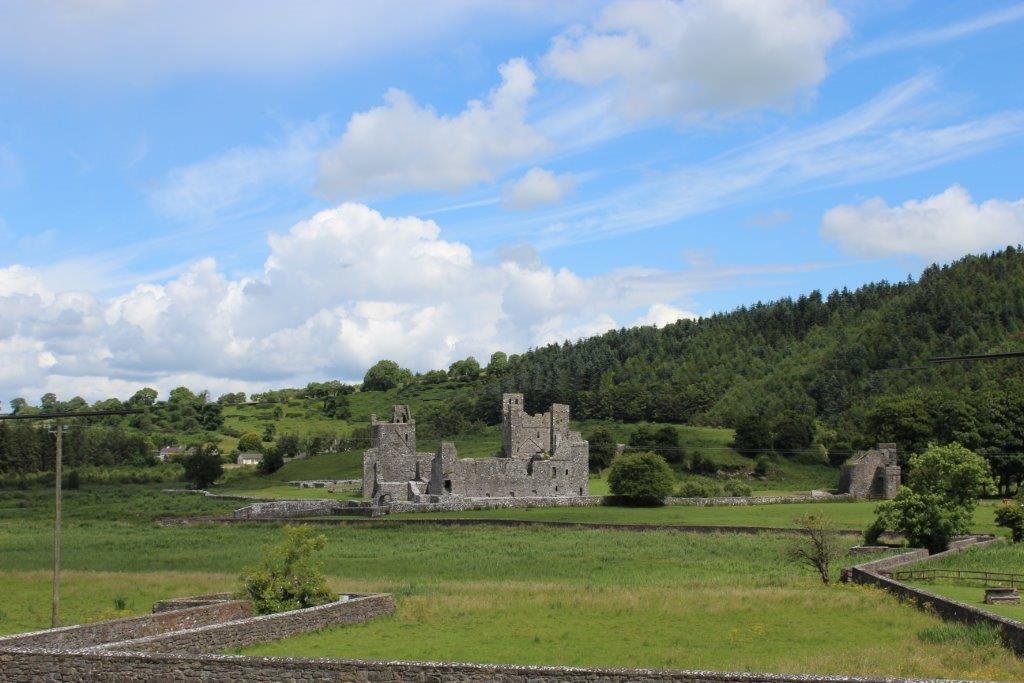 Sunday the 6th of July 2014 was the date of the Annual Excursion of the Society.  The setting was Co. Westmeath and members made their way by coach and private car to the historic monastic settlement of Fore Abbey, outside the town of Castlepollard.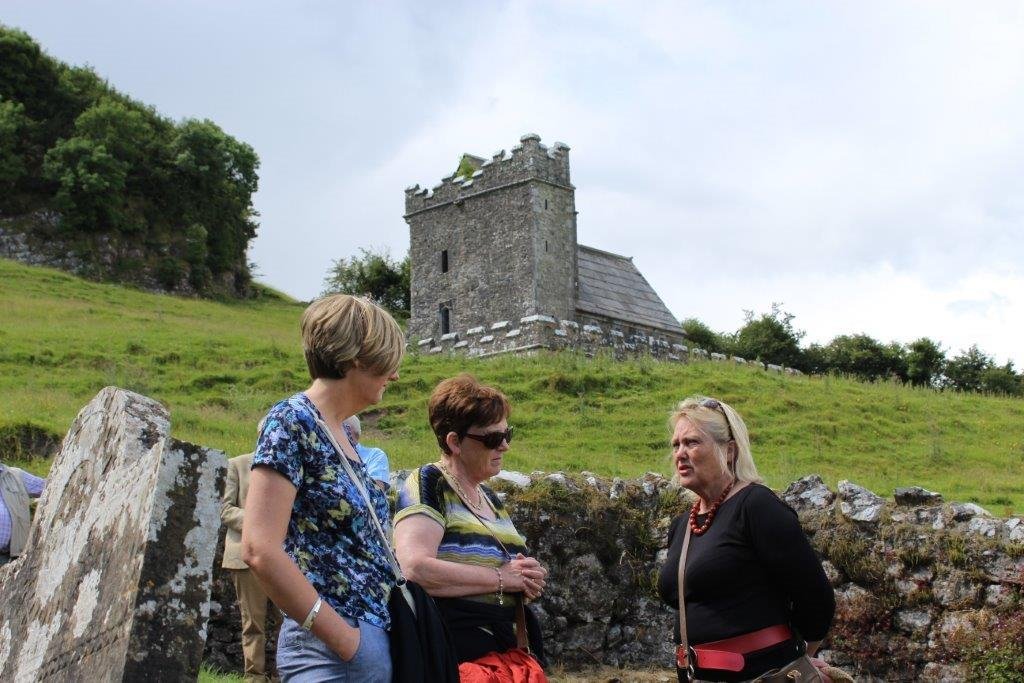 The ancient Benedictine site of Fore provided the group of about 50 members with their first stop of the day and a venue for a picnic lunch. The group were given a very knowledgeable and interesting talk by our President, Con Manning, who explained the origins of the site from its early 7th century foundation by Saint Feichin to the more recent excavations carried out on the site.  We were also given an excellent tour of the anchorite cell and the interior of the priory ruins.
The seven wonders of Fore were also recounted:
A monastery built on a bog
A mill without a race
Water that flows uphill
A tree that would not burn
Water that won't boil
An anchorite in his cell
A stone raised by prayers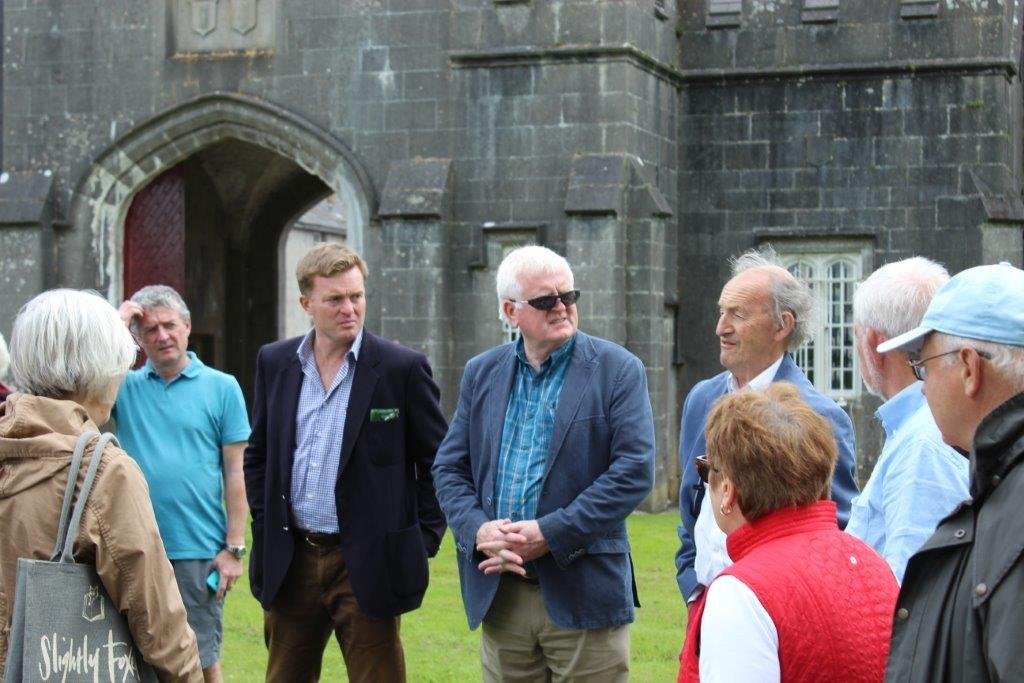 Luckily the weather held and there was only a small shower to contend with at the site which came just at the end of the picnic.
After our visit to Fore it was a short drive back into Castlepollard to Tullynally Castle, home of the Earl and Countess of Longford. At Tullnally the group was greeted by Thomas Pakenham and his wife Valerie. Thomas is world renowned as an author and arborist, and both are well respected gardeners and plant collectors. Having been shown into the Castle the group split to view the main reception rooms and to hear some of the history of the house from our very entertaining hosts whose family have lived in Tullynally for over 350 years. The tour also included a fascinating exploration of the old castle kitchens and laundries.
Again the day was unhampered by the weather as most of the showers had cleared by the time the group left the castle. Having a few minutes before needed to depart for supper it was suggested we see the gardens. Thomas very kindly, and with great enthusiasm, showed us some of his more recent projects, specimen trees and examples of plants that he has collected and brought back from various tours to Tibet. For many members this was a highlight of the trip.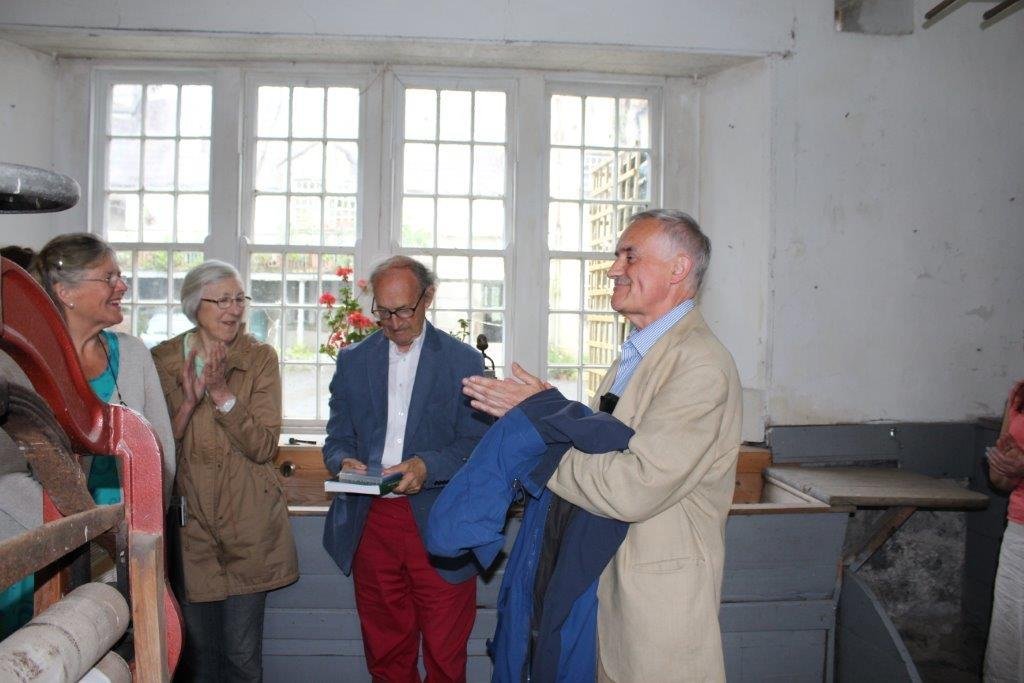 Taking leave of our hosts after a very enjoyable visit to their home we proceeded to The Mullingar Park Hotel for supper. Not all of the group stayed for supper but those who did were treated to an excellent meal in a private dining area. Votes of thanks were expressed to all involved in making the day a success and the supper concluded after nine.
Report: Michael Dempsey
Photos: Oliver Murphy